We think You'll Love Our
Best Sellers
Take the Skin Quiz

Take our FREE skincare consult quiz to receive personalized skincare tips for you!

Skin Quiz

Try our Virtual Makeup

We can help find the perfect shade for your skin tone. Try our virtual makeup and find your match!

Virtual Makeup
Our Brand Values

Clean Beauty - Flawless Finish
Cruelty Free

We don't use animals in creating our natural skincare products. We don't test them on animals, we don't extract by-products from them.

Skin-Friendly

Natural skincare products are free from skin irritants that are usually found in commercial skincare products. We use organic oils and other natural additives.

Environment-Friendly

Natural skincare products do not use synthetic chemicals that impact the environment, harm plants and animals, and affect the surrounding ecosystems.

Safer

Because no synthetic chemicals are used in our products, not only is our environment safe, but they're also safe to use on your skin.

Rich In Nutrients

Organic ingredients bring their own inherent nutrients to nourish and protect your skin. And with the accompanying mineral ingredients, they stay on your skin far longer than your commercial cosmetics.

Gentle On Skin

Mineral makeup is non-comedogenic, meaning it will not clog pores or cause breakouts. It is also hypoallergenic and gentle on the skin, making it a good option for those with sensitive skin.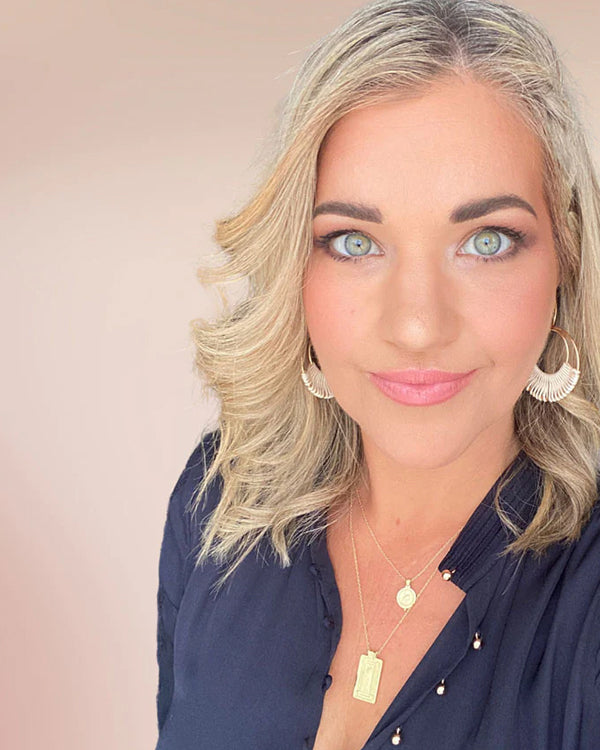 Why We Started
A Few Words About Us
Founder, Cher Donaldson, was tired of seeing the cosmetics industry take advantage of women, charging them a premium for products full of cheap fillers and harmful chemicals.
Inspired to change the industry by providing high performing, affordable beauty products that really are clean & safe for your skin - because you deserve to feel confident everyday.
"Where science, beauty and nature work together in perfect harmony. Our products contain only the highest quality active ingredients, meaning you can look and feel your best from the outside in – always."
~ FOUNDER, CHER DONALDSON
Going Natural Is Worth It
Natural is the way to go not only to bring out your beauty to the fore but also to take care of the environment as well. With natural minerals makeup, you have a lot of things going for you—and the environment. Here are some of them:
Better formula means better results.

Like other companies engaged in making natural beauty products, we at Alluring Minerals make sure that every skincare product we make has a high concentration of quality organic ingredients. We strive very hard to find the best and the natural alternative ingredients so that we eliminate the use of common fillers that may not necessarily be harmful but have no real benefit to offer. Check out our list of ingredients in every product and see for yourself how natural we can get to give you a better product.

Better sourcing methods.

Being a responsible manufacturer of organic and natural makeup products, Alluring Minerals make sure that the raw materials used in the natural and organic cosmetic products are sourced responsibly and ethically. This means that organic raw materials needed in our products have a quick expiration date, making us produce our products in smaller batches so that the environment can have time to recover. And with products being produced in smaller batches comes superior quality control.

Better for the environment.

As mentioned, responsible sourcing allows the environment to recover. Ethical sourcing also allows for alternatives to our ingredients. For example, we don't use animals in making our products. We don't test or extract by-products from animals. We're cruelty-free! By not using animals in our products and conscientiously and responsible sourcing our organic ingredients, we are also protecting our ecosystems.
Testimonials
People Love Us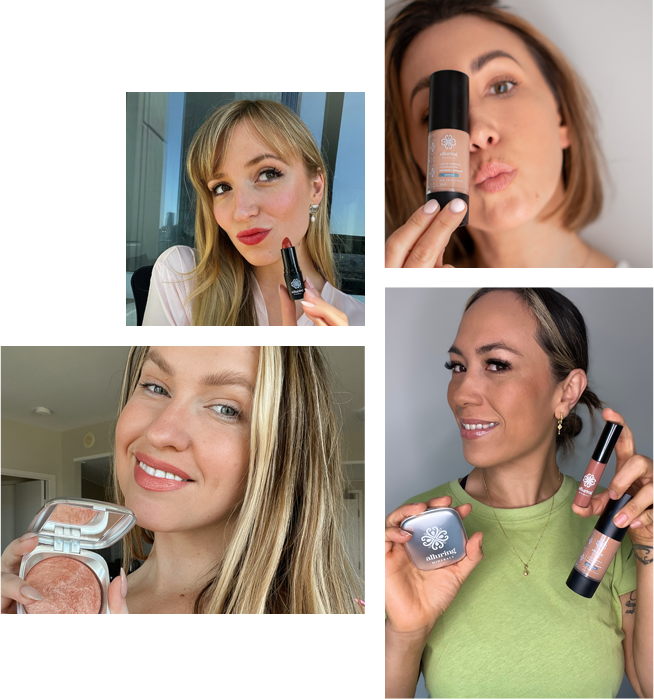 "Best Vitamin A Serum I have bought. My skin is just loving it and I can see and feel the difference from other brands I have tried before. Great value and service is excellent. Will be buying again."

~Tracee- NSW

"I absolutely love this product! This product is so light and has amazing coverage which lasts all day. This makes my skin look flawless. I highly recommend this product, you will not be disappointed."

~Nicole-QLD

"The perfect daily coverage which is also buildable for a night out! This brush is amazing quality and I am so glad I went with the combo as the finished result together is perfect. Cher was also so helpful in matching my colour after receiving a trial pack of the liquid foundation and wanting everything else! Thankyou"

~Natalie - WA

"I am so in love with this product that I purchased two so I don't run out! So easy to order online and quick delivery. Also packaged beautifully. It's a quality product and outstanding company."

~Sally - TAS

"Just love this foundation. Natural looking and stays on all day. Doesn't clog your pores and a little goes far, so great value. Being able to try samples of colours and product first is so convenient to get your right colour and not waste money."

~Tracee - NSW

"This is my favourite moisturiser!!! Gentle, light but so effective. I have sensitive skin and love it!"

~Jacque - QLD
Get the natural look with natural minerals makeup.

Natural minerals makeup has been a popular choice for women and men alike for many years because it offers a unique combination of beauty and health. The mineral pigments in this type of cosmetic are derived from natural sources, such as clay, mica, and iron oxides.

This means that you get a flawless finish without any harmful chemicals. You see, having a natural look emphasises your beauty rather than hiding it with lots of foundation, lipstick, eye shadows, and the whole nine yards.

Good thing there's Alluring Minerals, your go-to source for the best mineral makeup Australia will surely love. And rightfully so! Our natural minerals makeup contains three basic ingredients that help you look naturally beautiful without the skin irritants other commercial products have, like waxes, oils, fragrances, and the like.

These three basic ingredients which form the base of all our mineral cosmetics in Australia, all of which are natural minerals, have allowed us to create and innovate skin care products like cleansers, toners, moisturisers, powders, creams, lip gloss, and more.

These ingredients are zinc oxide, mica powder, and titanium oxide, among others. The anti-irritating properties of zinc make it safe for all types of skin; the sunblock feature of titanium protects the skin; and the brightening quality of mica gives that natural glow.

The other ingredients like iron oxide and organic and natural oils add to the naturalness of our skin care products, which will help bring out the natural beauty in you.
Hey Beautiful
Shop The Look.
Become a member

With more ways to unlock exciting perks, this is your all access pass to exclusive rewards.


Alluring Points

With more ways to unlock exciting perks, this is your all access pass to exclusive rewards.


Referrals

Give your friends a reward and claim your own when they make a purchase.