Liquid Mineral Foundation Samples
Try our liquid Mineral Foundation samples to take the guess out of getting the right shade! Use code 'sample' for free shipping. Sample will have enough for 1-2 uses depending on how much product you use or how much coverage you like.
With it's colour adjusting formula, it will feed your skin with nourishing ingredients and leave you feeling confident and flawless.
**Limit of 2 Samples per shade**
Healthy coverage, free of harsh chemicals, parabens and clogging ingredients to care and enhance your skin.
Lightweight and breathable formula that is 100% vegan, cruelty free with natural sun protection. 7 Shades: Fair; Light Beige; Beige; Medium; Medium Tan; Tan; Deep Brown.
NOTE: Shipping is only standard for samples
You may also like these beauties.
Customer Reviews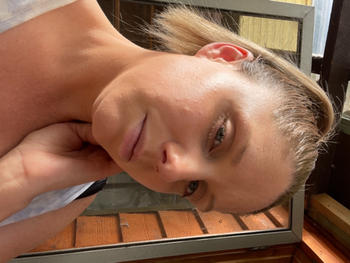 12/18/2020
Fantastic
Easy to apply , dont need much at all and not drying.
Lizz W.

Australia
03/24/2021
Alluring Minerals
Thank you so much for your beautiful review lovely! I think you look absolutely stunning!
01/22/2021
Great product.
Looks good thank you Liquid and powder I recommend.
Nisrine S.

Australia
03/24/2021
Alluring Minerals
Thank you so much for your recommendation! This makes me happy
07/01/2020
Liquid foundation
This is a lovely foundation that blends great into the skin.I have oily skin and it wears well all day and it partners well with the mineral cover powder.
Kellie B.

Australia
12/13/2020
Alluring Minerals
Thank you so much for your review lovely! I'm truly grateful for your time & support ☺️ So glad it's working for you!
05/04/2020
Mineral powder foundation samples
I found my perfect shade by using the samples and I absolutely loved the mineral powder so I ordered one straight away. It's the best mineral powder I have used, great coverage yet looks so natural.
Emma B.

Australia
05/10/2020
Alluring Minerals
Thank you so much lovely for your review! So happy you love the Mineral foundation powder!
04/28/2020
Great Products
Being able to try sample products to get your right colour is fantastic. These products are beautiful and natural with no nasties. I'm about to make an order now for a number products I sampled and tell my friends about them. Thank you Alluring Minerals.
Tracee W.

Australia
04/30/2020
Alluring Minerals
Thank you so much Tracee - your kind words have made me smile I'm so grateful for the time you have taken to leave your review